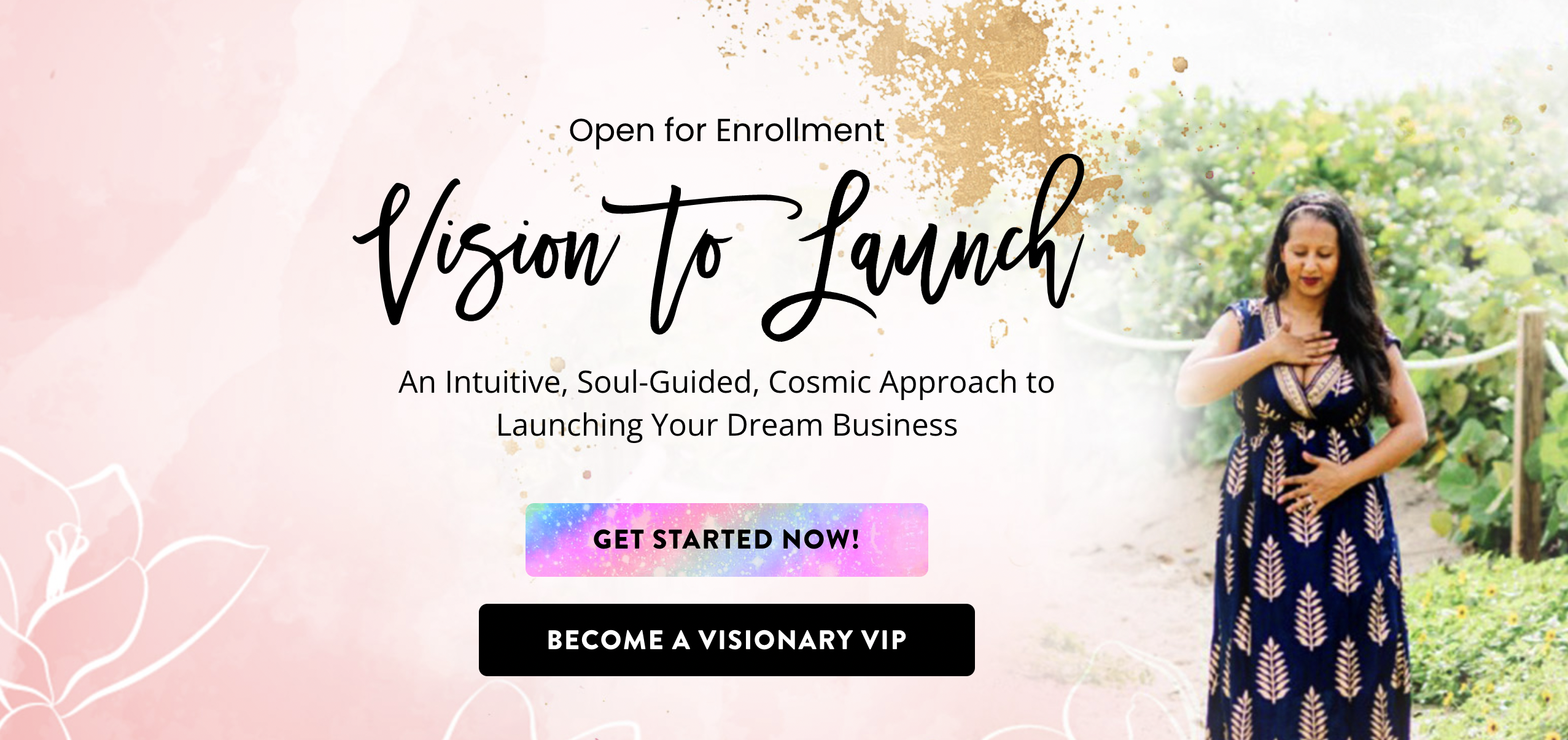 It's time to listen to your soul and launch the business of your dreams...
Vision to Launch is a group coaching program to help you take your business idea and shoot it out into the cosmos!
Let's birth these ideas, let's create the life we were meant to live, let's dive into our DIVINE purpose-filled life.
I know the launch can be overwhelming. I hear you saying:
🌈 I have an idea but I don't know where to go
🌈 Can I really charge for this?
🌈 Will my business be successful?
🌈 I have too many ideas, which is the right one?
🌈 Can I really leave my 9-5 job?
🌈 Spending money on starting a business is scary, can it really work?
🌈 I want to be a transformational coach, how do I start?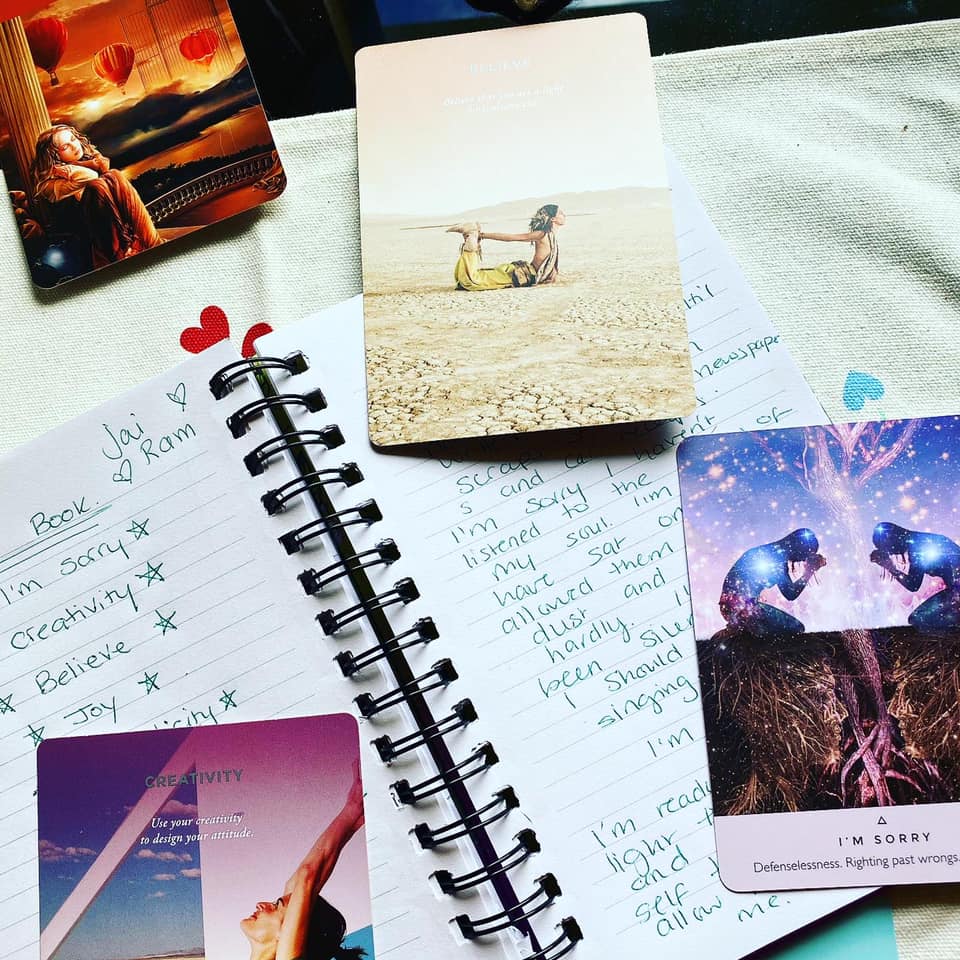 Ooohh babe I got you! 😯✨🙌🏼
I know exactly what that feels like. You see for years I was the girl trying so hard to fit in, working a job that I hated and feeling my creative energy dying. I know what it's like to have so many creative ideas and absolutely no direction. I know what it feels like to resist something but feel your soul pulling you to try something new.
When I started listening to my heart everything changed.
But I didn't take a traditional business approach to launching my business. I took the spiritual route and guess what? It was not only successful, it was enriching to my SOUL.
I believe as you learn, you should teach.
Now I want to show you all of my secrets.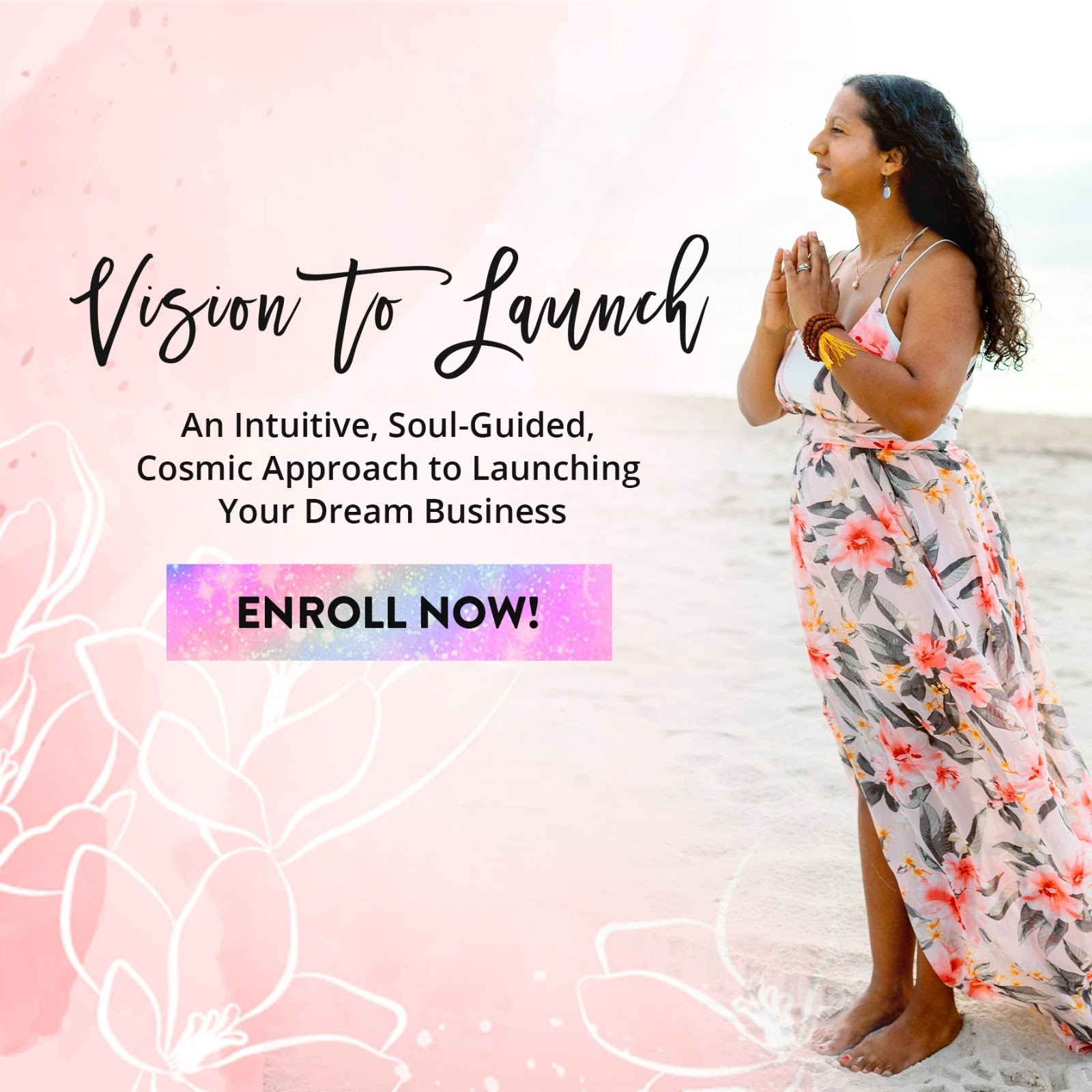 Join this 3 month sacred spiritual container.
In Vision to Launch I teach you the practical side of launching your business but I also focus on the spiritual side of your EVOLUTION and EXPRESSION as a being.
You see, I believe our business blocks are our spiritual blocks.
In this three month program you will learn all the ins and outs of launching a business like:
Clarity around your message and mission

Purpose-driven packaging

Divine mission statements

Soul-guided business plans

Intuitive marketing and SEO

Social media and creative content strategy

Systems and funnels

Legal nitty gritty

Online courses, coaching, and high-ticket clients

Soulful sales initiatives
At the same time we will be doing all the MINDSET, Spiritual, Woo-woo stuff that will ensure that you are ready to evolve into the next version of yourself.
During the 3 months we will be doing:
Yoga and mudras,

Soul-guided intention setting

Energy activations

Ancestral and Shamanic healing

Affirmations and mantras

Money mindset work

Removing the emotional blocks and more.
Are you ready for this launch pad? Is your rocket ready to go?
Become a Visionary VIP!
If you need a little more support and are seeking 1:1 guidance, it might be time to step up and become a Visionary VIP. All Visionary VIPs will receive weekly group coaching (like the rest of the students) but will ALSO receive:
Welcome gift from Suki
1:1 Coaching - get clear and activated on 3 deep-dive calls with Suki (60 minutes each)
The opportunity to write an article to be featured in Found My Light
The chance to appear on my podcast
Social media audit (2 pages) so you can figure out exactly how to show up and shine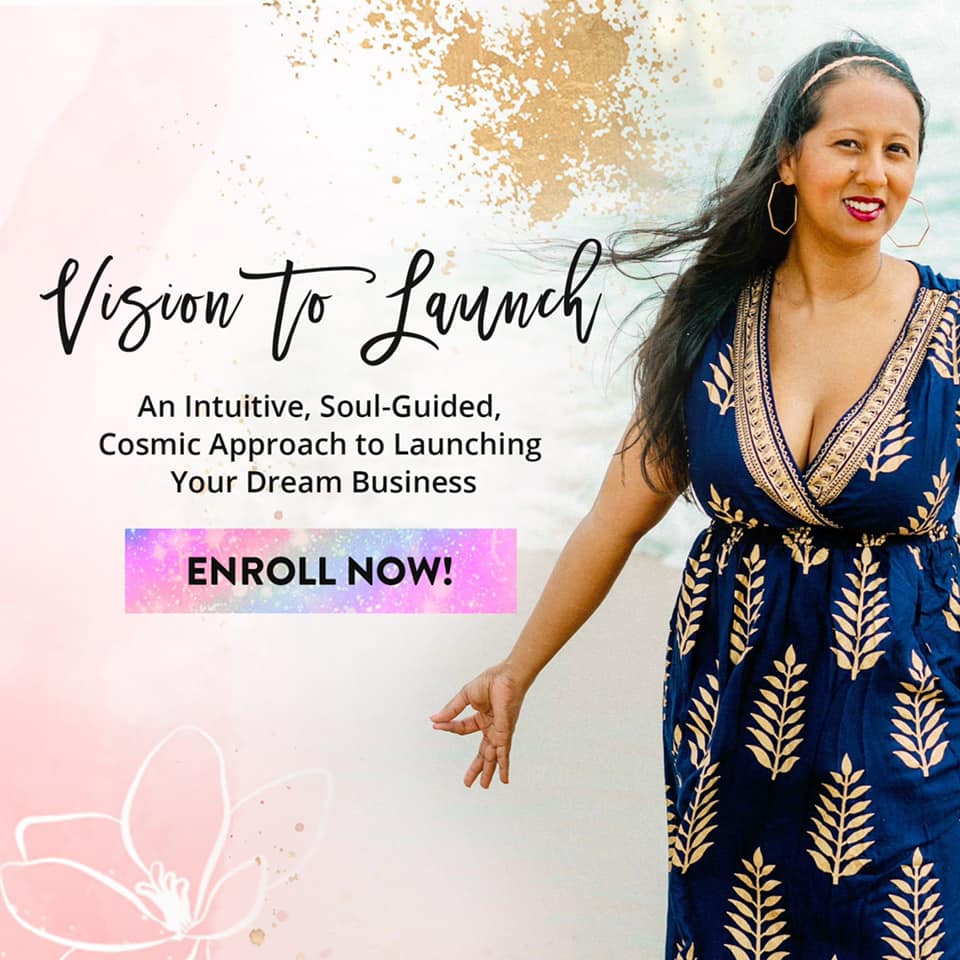 WHAT OTHERS ARE SAYING...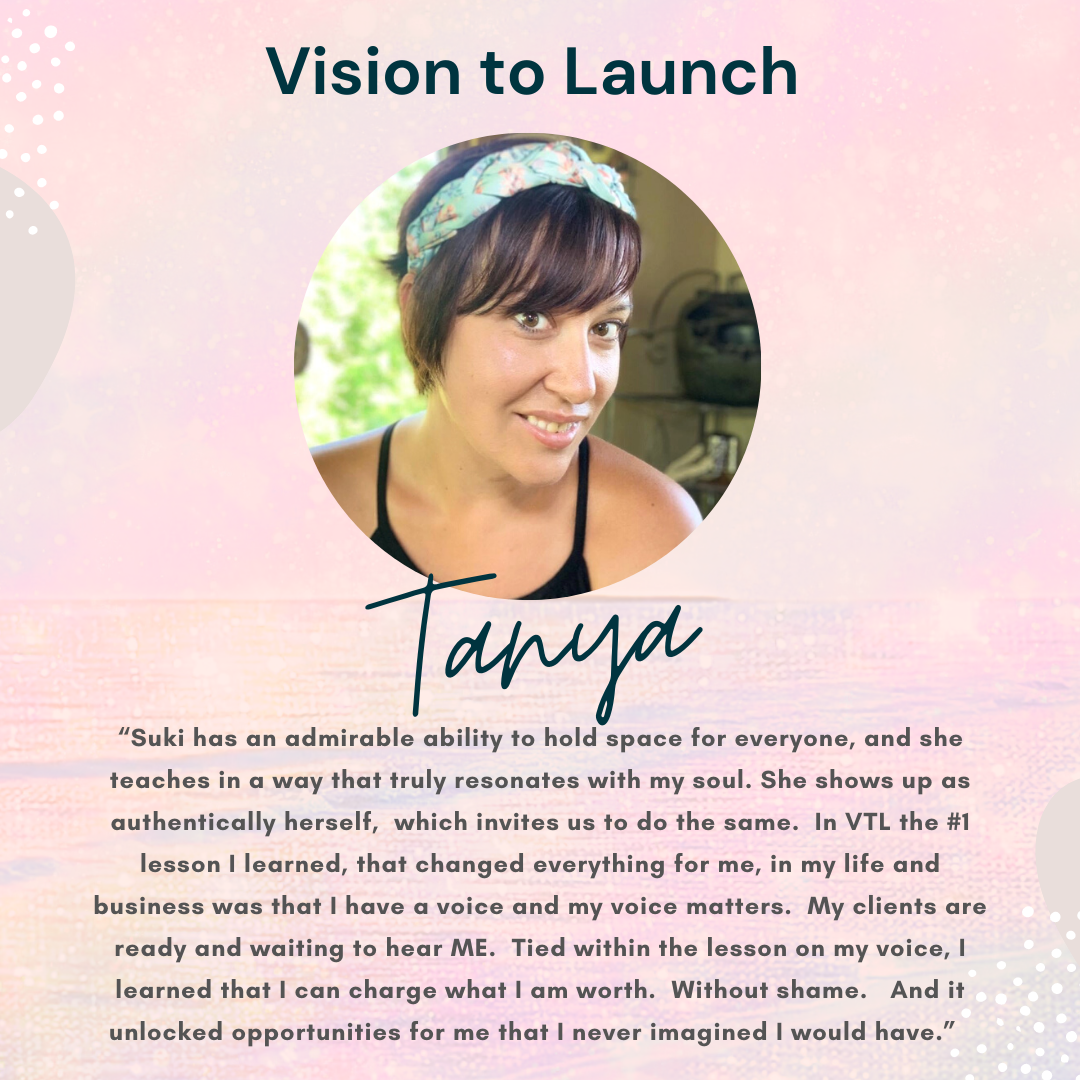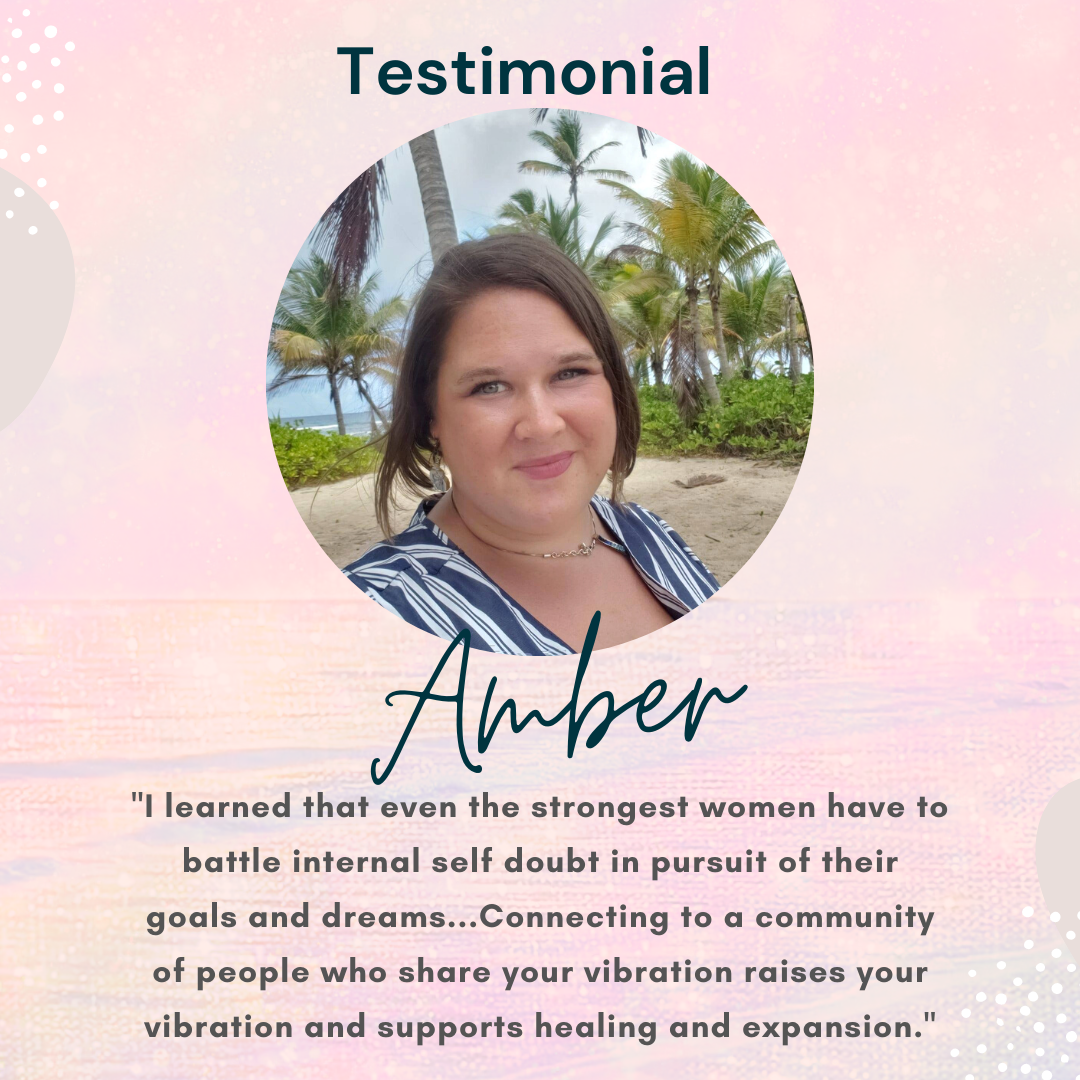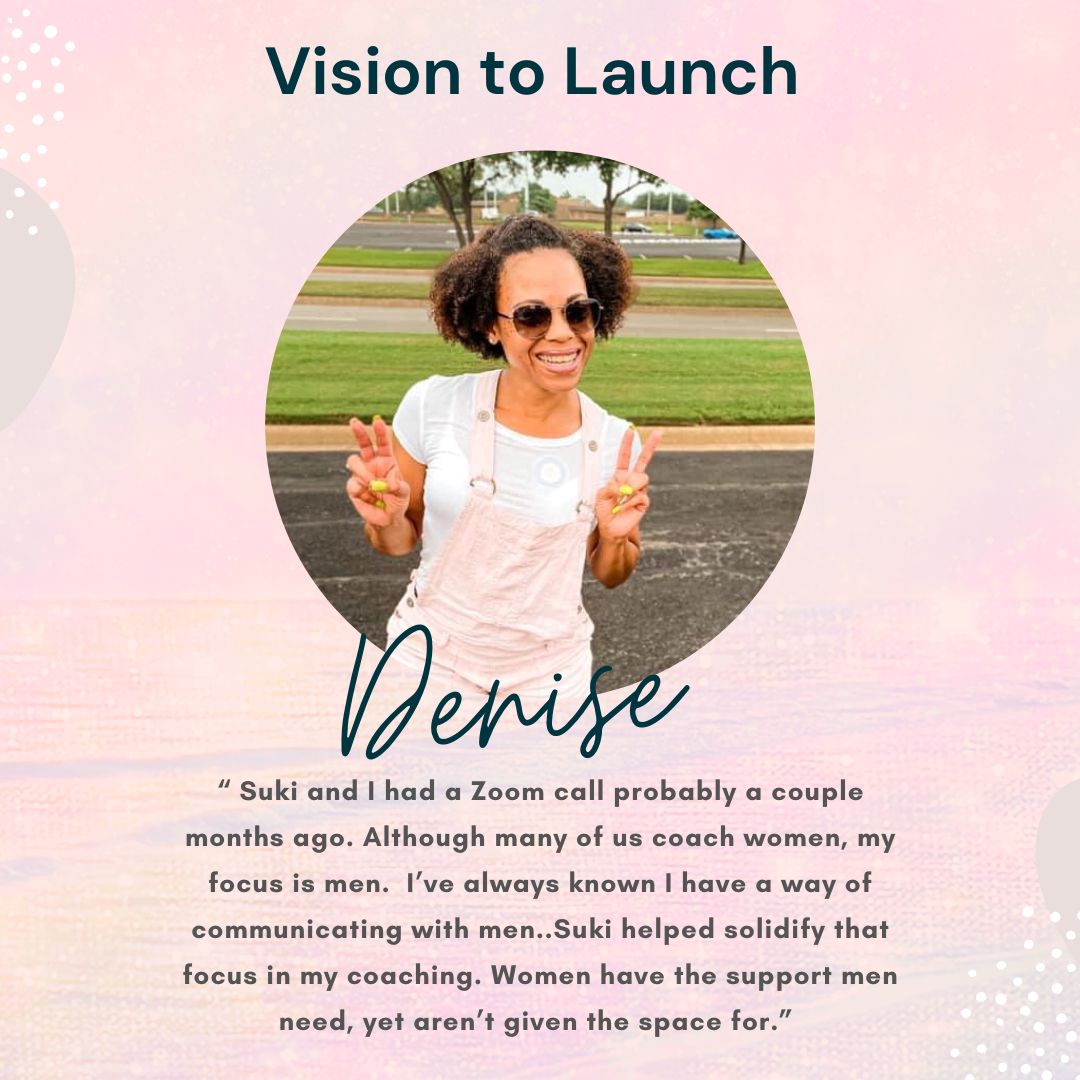 Your Instructor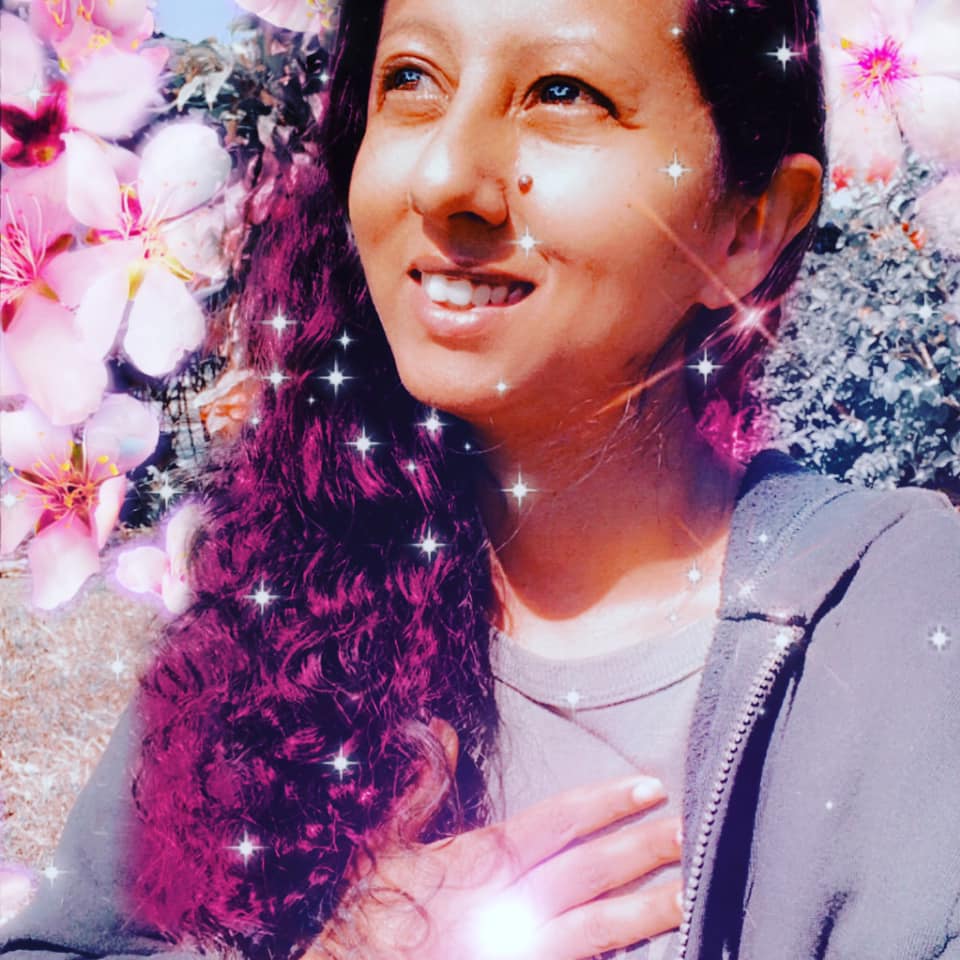 Hey love - my name is Suki Eleuterio and I am a feminine creativity coach. Creativity is my superpower and I am here to help people live a life of passion, abundance, and ease. I do this by using specific tools that have assisted me in my creative journey along the way: embodiment, spiritual rituals, goddess worship, and yoga.
In case you don't know me, my name is Suki Eleuterio or "Sookton." The name Sookton came many years ago as a pet name my husband used to call me. I am a mother, wife, cosmic time traveler, blogger, writer, tea drinker, multi-ethnic, healing spaces facilitator, multi-passionate, motivational speaking, energy shifting spiritual coach, and down-to-earth creativity mentor.
Course Curriculum
Week 1 -Clarity & Grounding
Available in days
days after you enroll
Week 2 - Renewing Your Money Relationship
Available in days
days after you enroll
Week 3: Soul Guided Message
Available in days
days after you enroll
Courses Included with Purchase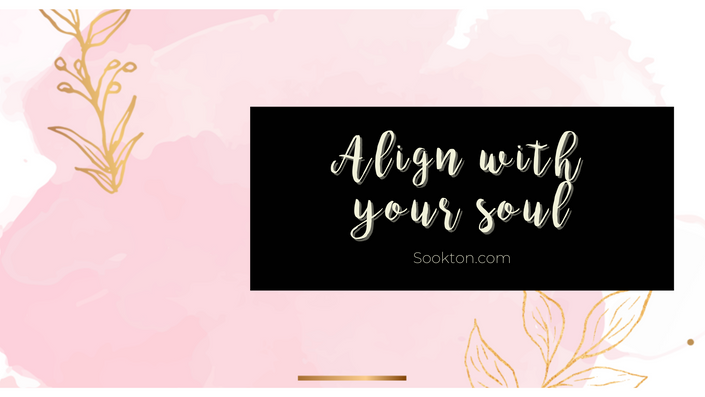 Aligned
A 7 Day Mini Course for Your Soul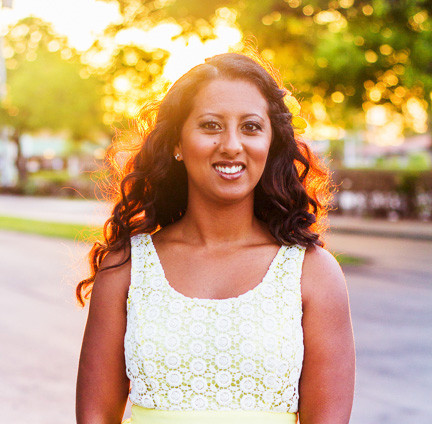 $97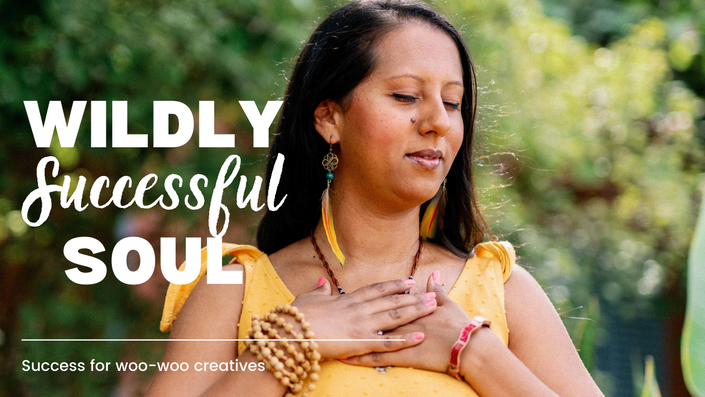 Wildly Successful Soul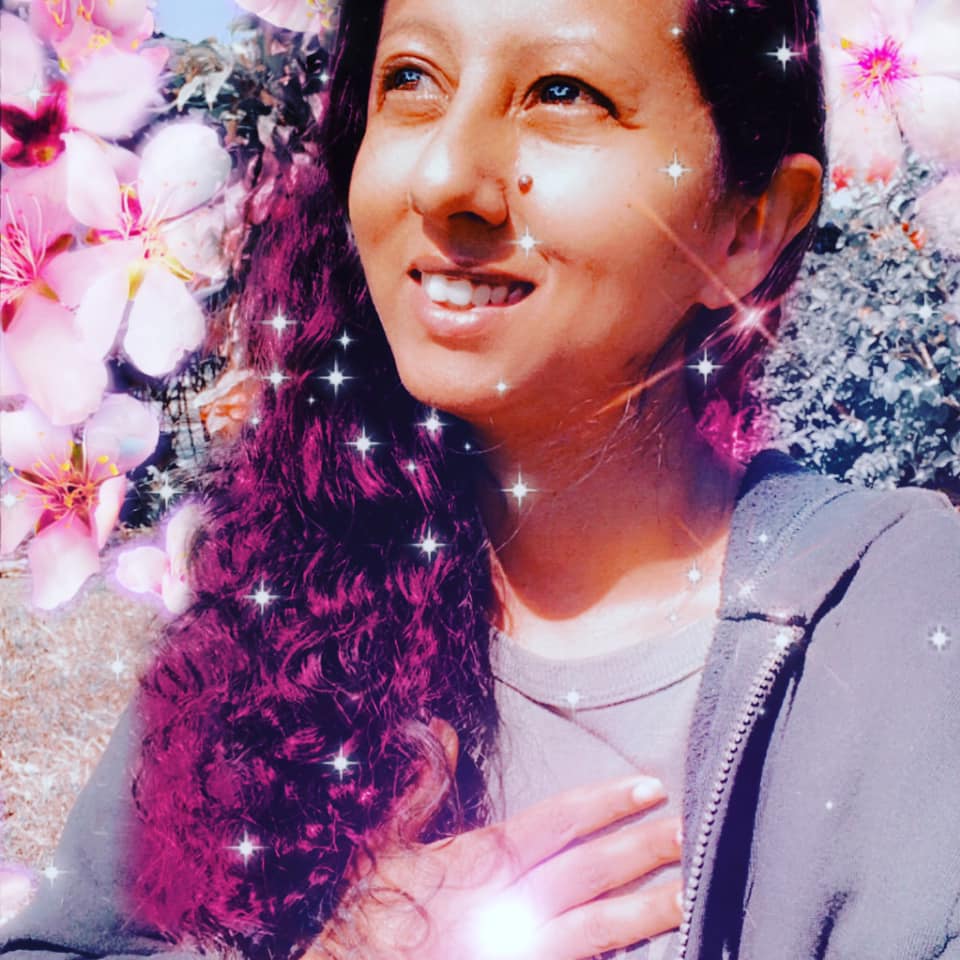 $222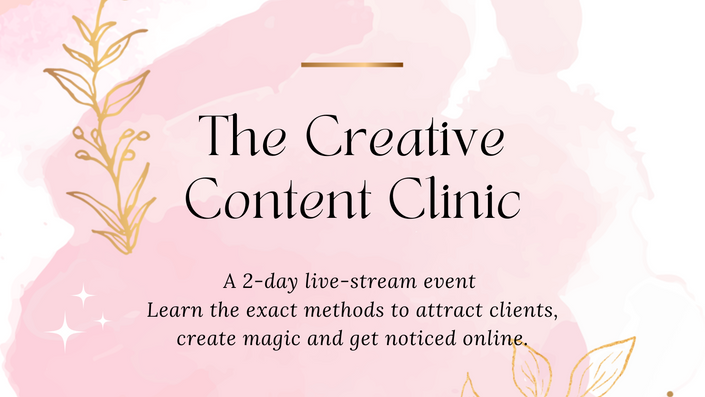 Creative Content Clinic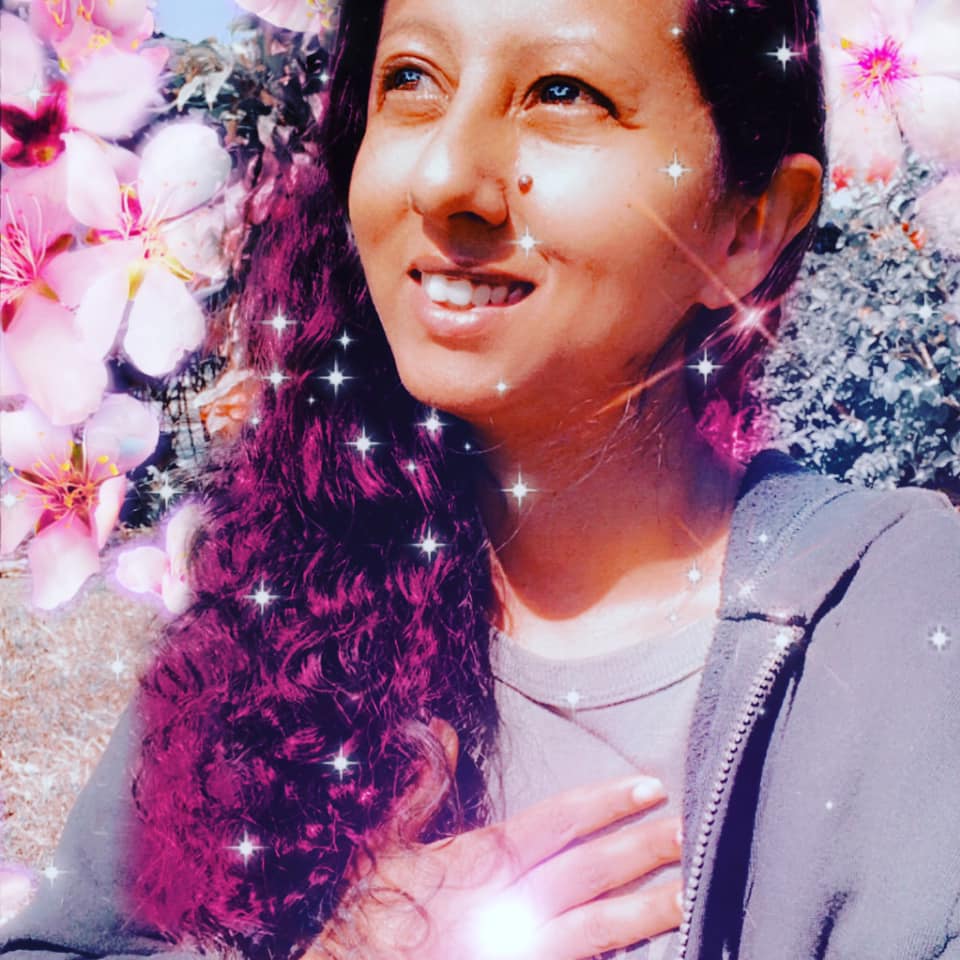 $111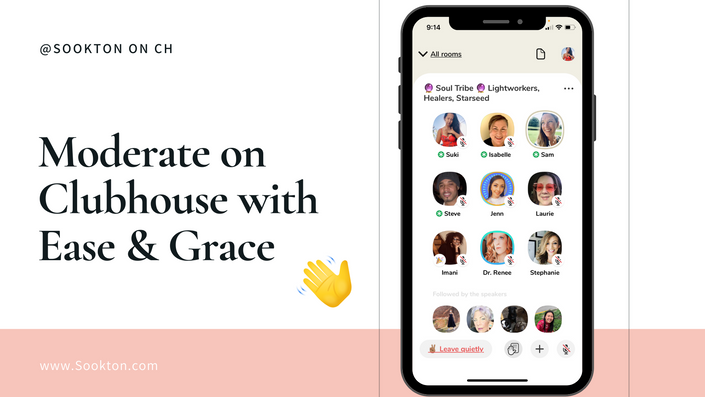 Clubhouse Training
Learn How to Use Clubhouse to Get Paid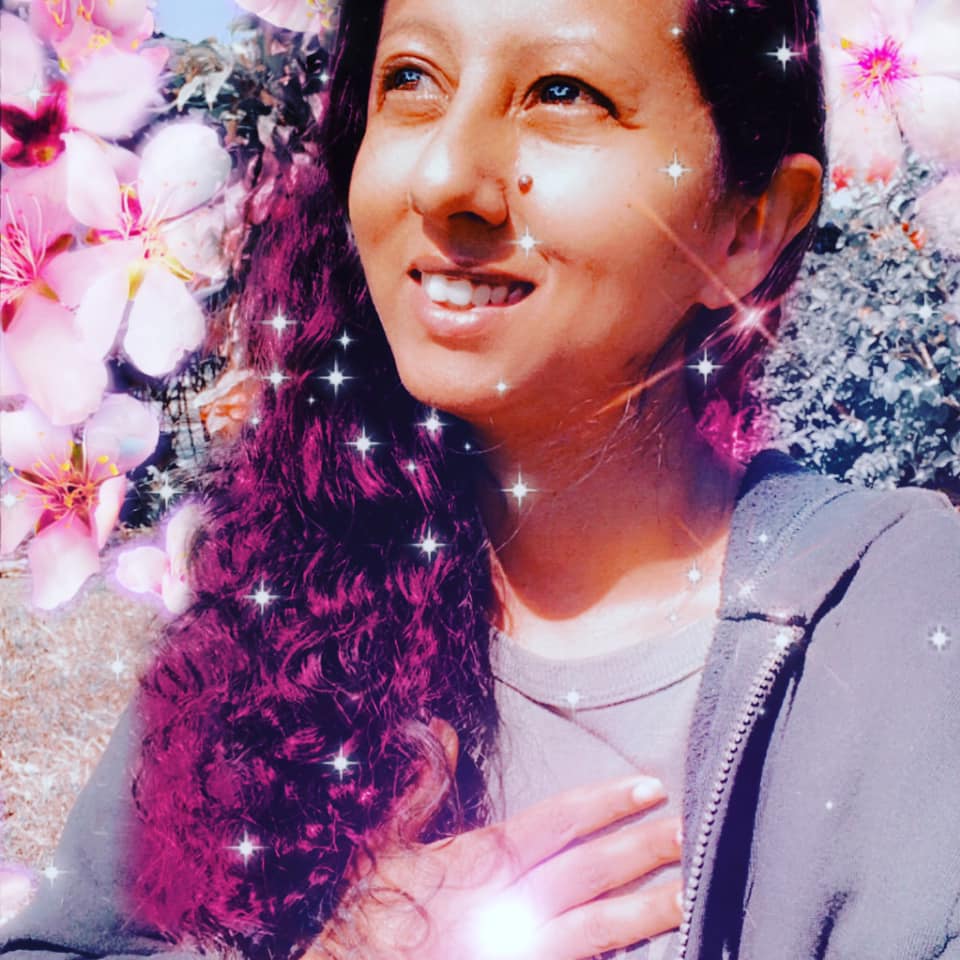 $17
Original Price: $447
Frequently Asked Questions
When does the course start and finish?
The course begins in 2021 and you have access to it for life!
What if I am unhappy with the course?
If you're unhappy with the course please send written request for a refund within 2 weeks of start date. You will receive a refund.
How is the course conducted?
We will have 9 group coaching sessions via ZOOM, homework, and check ins with each other on a private Facebook group. VIPs will also receive three 1:1 coaching calls.